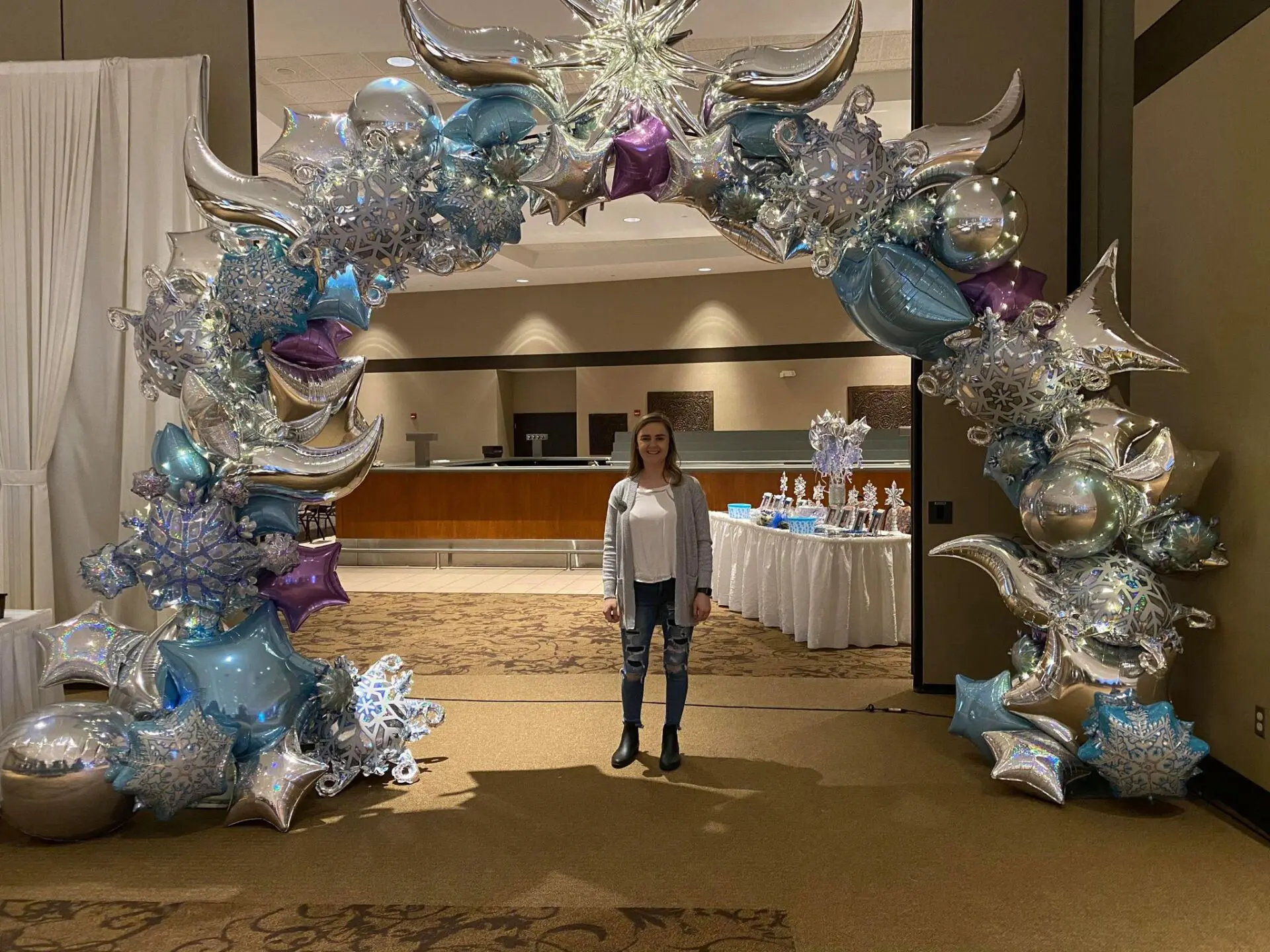 The Possibilities are endless
A Balloon Arch is the perfect way to add height, color, and fun to an event. Whether they are used for an entryway, a backdrop, or a frame for a gift or dessert table….they can serve so many purposes.
Our balloon artists are trained in several different types of arch designs. These are some of our most popular. They can be created in any color scheme, just about any size and for any theme.